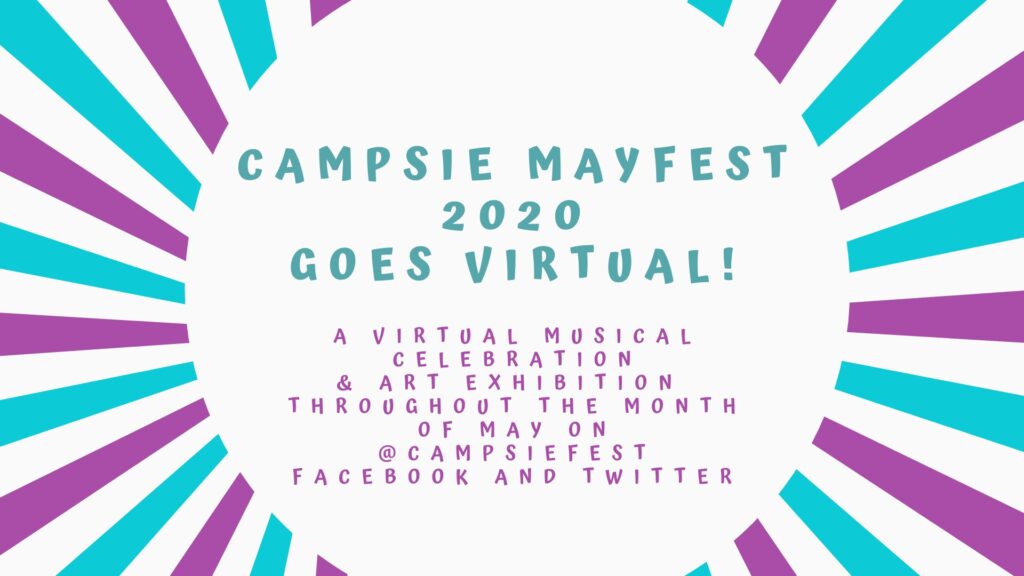 Due to the Covid-19 pandemic, we unfortunately had to cancel Campsie Mayfest which is held annually in Milton of Campsie. However, the Campsie Fest Team decided that just because we could not be together did not mean that we could not host the festival and so, the idea of a virtual festival was born!
Throughout May, Campsie Fest and the local community came together to celebrate collective creativity and cherish the spirit of resilience, as our wee beloved local festival visited everyone at home, thanks to technology!
We hosted a range of events on our Facebook and Twitter accounts;
A children's art workshop with Milton of Campsie artist Derek Gray
A virtual young performers concert
A virtual Countryside Walk and photography challenge
A virtual art exhibition featuring work from local artists
Virtual concerts
The events received a great response from the local community and we want to give a big thank you to everyone who contributed to and joined us during the festival!
Check out all of our festival events below!
Lockdown Diary Comic with Derek Gray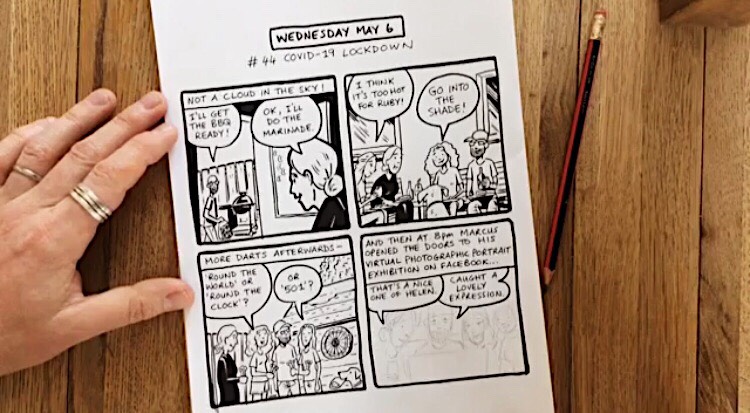 As part of our Virtual Campsie Mayfest we were incredibly lucky to have local artist, Derek Gray, film an art workshop on how to create an illustrated lockdown diary!
Derek has worked in many areas of art including storyboards, illustrations, comic strips, cartoons and caricatures. Each year, Derek runs an Children's Art Workshop as part of Campsie Mayfest which is always amazing so please look out for that in the future!
Check out Derek's Lockdown Diary Comic tutorial below!
Check out some of the Lockdown Diary Comics that were sent in! If you want to send a photo of your Lockdown Diary Comic, email us at campsiefest@gmail.com. We'd love to see it and add it to our gallery!
Find Derek Gray at: Website: https://www.derekgrayart.co.uk/
Mayfest Young Performers Concert
One of the annual Campsie Mayfest events is our 'Young Performers Concert'. This concert showcases the incredible talents of our local people and includes performances of all kinds, especially musical and dance performances.
This year, in light of the Covid-19 situation, we decided to take the concert online and ask the local young people to showcase their talents!
A big thanks to all of the performers for sending in their videos. We've loved watching and listening to them all!
Check out the playlist below to watch the virtual concert or use the list icon to navigate through the performances!
Our Young Performers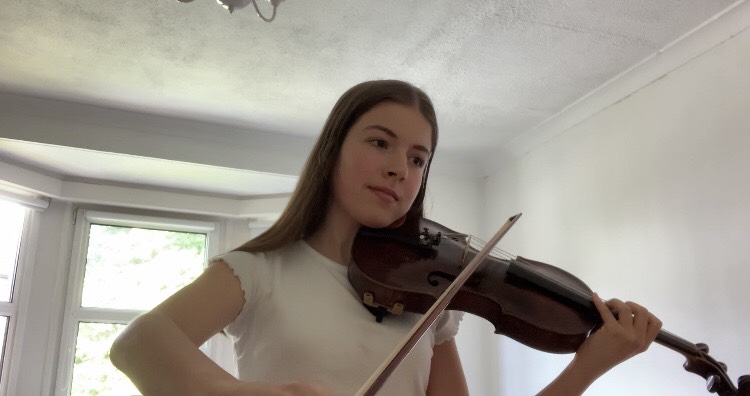 Virtual Countryside Walk
One of the events that occurs annually at Campsie Mayfest is a countryside walk. This walk includes the village of Milton of Campsie, the countryside around it such as the Campsie Fells and is finished off with a chat at Milton of Campsie Railway Station with music, tea and cakes.
As we could not host the walk this year due to Covid-19, we decided to bring the walk to you virtually by showcasing some of Milton of Campsie's many popular walks.
Check out the virtual walks below!
Photography Challenge
To get the local community involved in the virtual countryside walks that we posted, we set up a photography challenge so that people could share their photos and we, as a community, could appreciate the local Campsie area.
A big thanks to John Hinton, Elke Hinton, Michael Walne, Lesley Lee Anderson, Sarah M Thurlbeck, Helen Robbins, Andrew Greig, Joe Dunn, Sammie Gilchrist, Ronald Jannaway, Arthur Reid and Claire Miller for sending in their fab photographs.
Check out the photography challenge photos below!
If you wish to send us one of your photos, email us at campsiefest@gmail.com. We'd love to see them!
Virtual Art Exhibition
As part of our annual Campsie Mayfest, Milton of Campsie Art Club host an art exhibition in the Village Hall where all of the artist's amazing artworks are displayed.
Although the art exhibition could not go ahead as planned this year, it has been brought to you virtually!
A big thanks to George Smith, Gillian C Lindsay, Marian Martin, Colin J Martin, Sieglinde Roelcke, John Wallace Hinton, Geoff Foord and Elke Hinton for displaying their wonderful artworks!
Check out the videos below to see all of this year's artworks!
Find Milton of Campsie Art Club: Website: https://www.mocartclub.org.uk/ Facebook: https://www.facebook.com/MoCartclub
Virtual Concert Performances
Our Campsie Mayfest is filled with amazing concert performances featuring music from many different genres.
With the help of some of our musician friends, we have created a virtual concert for you to watch featuring classical, jazz and folk music!
A big thanks to Milngavie String Quartet, Goetz Bucher, Sieglinde Bucher, Scottish Campsie Folk Players and the Allander Jazz Band with Jeannie Maxwell for thier contributions.
Check out the concert performances below!